Dyntaos
New User

Dec 22, 2017, 10:34 PM

Post #1 of 4 (217 views)
Shortcut

Samsung Plasma - PN58 Issues on cold start
Can't Post

---
Hello,

I have a 58" Samsung Plasma TV. It is model PN58A550S1FXZC.

When the TV has been off for some time and it is turned on, it almost always:
-Has lines on the screen - typically green (see image below)
-Speakers sometimes emit a loud buzzing (but has not been every time)
-The TV turns off then back on after 5-10 seconds of this
-After a few restarts, the TV functions normally, until the next cold start
-If i turn off the receiver when the screen is displaying the lines/distorted video, the screen sometimes continues to display the image from the input (image frozen on screen)

All devices connect to the TV through a receiver. When the receiver is off, the TV seems to startup normally, and shows the blue box saying something along the lines of no signal. When the receiver is then turned on, the issue will typically appear. Again this is only on a cold start.

When the issue first appeared, I was not present, but I have been told there was a pop sound (whether this came from the speakers or a capacitor, I can only speculate).


Image of screen when issue occurs: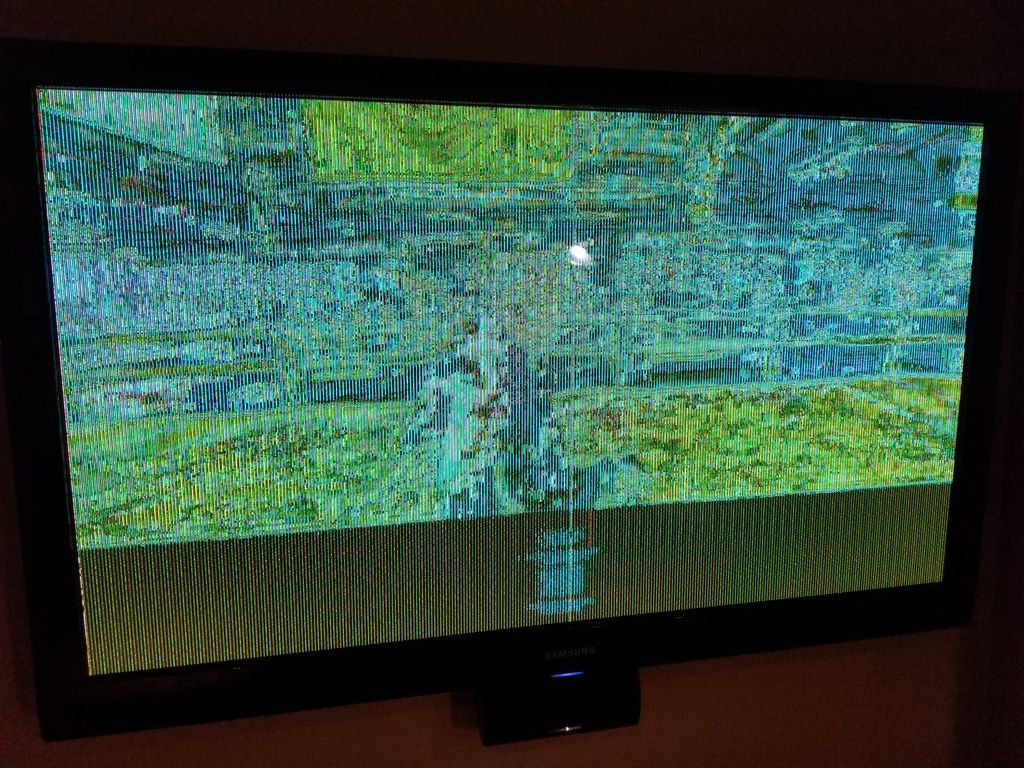 At first I suspected the main board or possibly the power supply.
After taking the back off the TV and inspecting the boards, the only thing I found that was suspect was a slightly bulged capacitor on the Y-Sustain board ( see images below).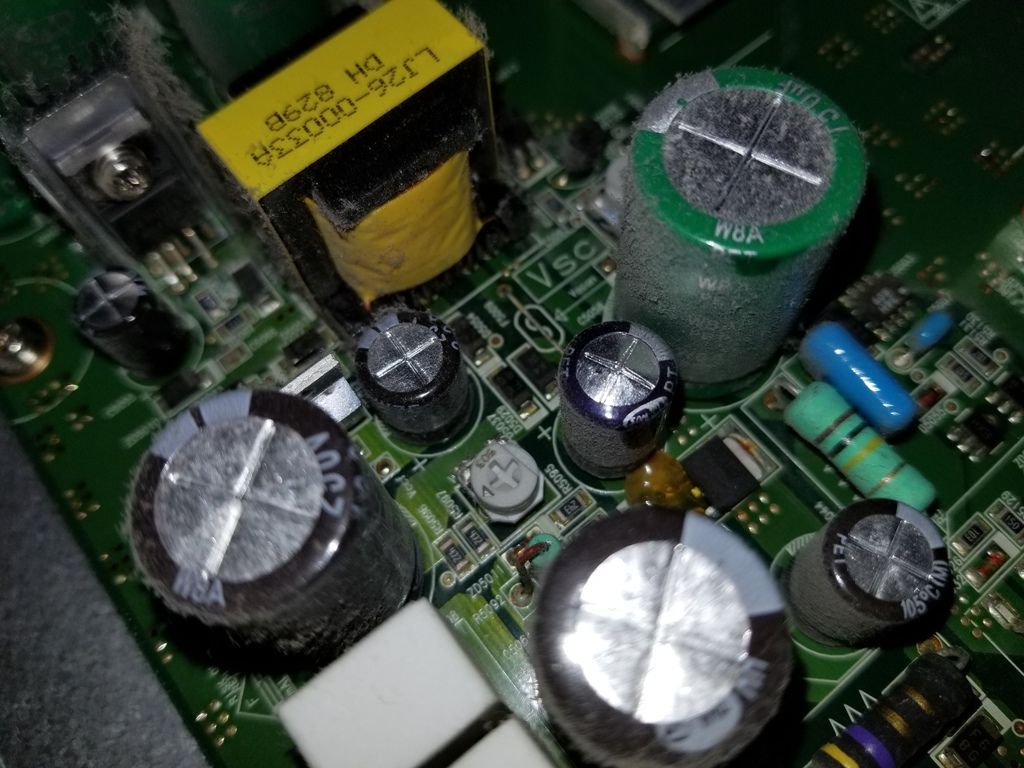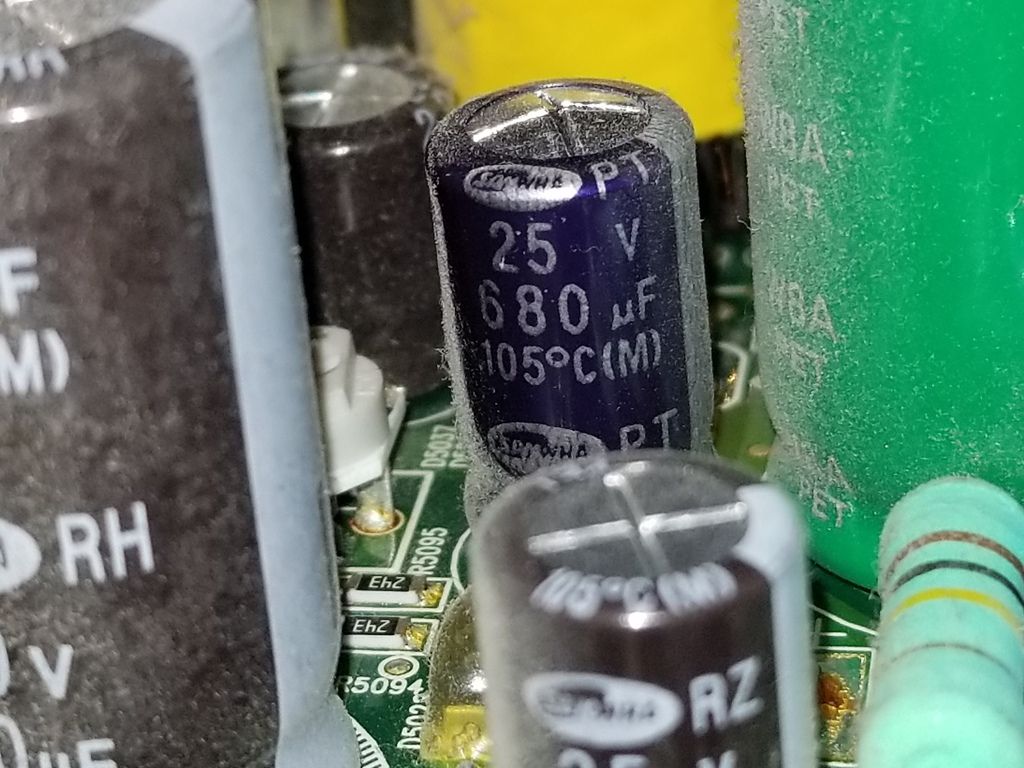 I did not see any other things that seemed out of the ordinary. The fact the TV sometimes also has loud buzzing from the speakers make me question if the Y-Sus board is the issue. None of the other capacitors on in the TV have bulged tops like this one capacitor. The pressure reliefs have not vented the capacitor, which makes sense, as the TV still works once it has tried to turn on a few times.

If this is the issue, I don't believe parts are really available for this TV anymore, as it is now 9 years less 4 days ago that it was bought (2008). However I do have experience with electronics and soldering and it is within my ability to solder in a capacitor.

Can anyone help diagnose this?

Thanks everyone!